John Stringer 1937-2007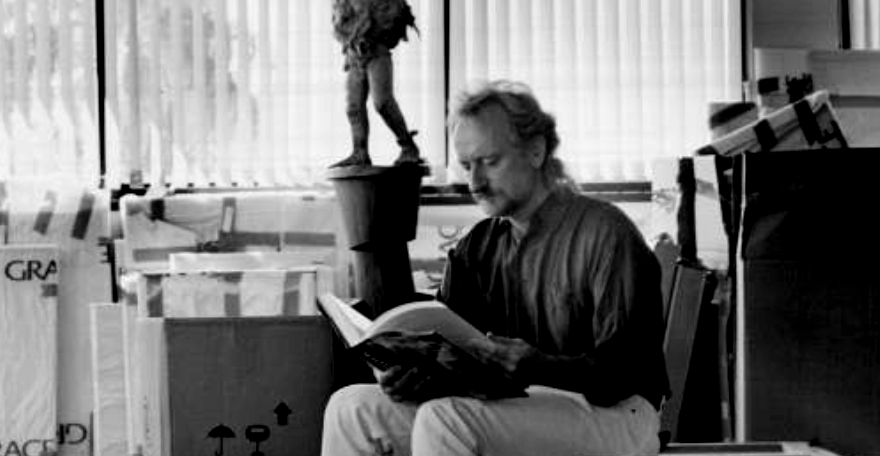 In a profession with many clones, Stringer was a maverick.
John was born in Melbourne in 1937 and studied Fine Arts at the University of Melbourne as well as getting a Diploma in Art from the Royal Melbourne Institute of Technology. One of his first roles was at the National Gallery of Victoria where he curated the celebrated The Field in 1968.
He was assistant director of the international program at the Museum of Modern Art in New York from 1970 – 1988. John met Kerry Stokes while working as a senior curator at the Art Gallery of Western Australia and in 1992 became curator of the Stokes collection. The two men remained great friends and Kerry Stokes now has one of the most eclectic and important art collections in Australia.
As well as his role as Curator of the Kerry Stokes Collection, Perth, he worked professionally in the visual arts, both in Australia and overseas, for more than 40 years, including Assistant Director, International Program, Museum of Modern Art, New York and the Director of Visual Arts, Americas Society, New York. He also served on various boards, including the Visual Arts/Crafts Board of the Australia Council and Artbank, Sydney.
John started the Collectors Club because he found so many local collectors were buying eastern states artists, more heavily promoted than those in the West. He wanted to show collectors the equally talented artists of WA.
Through the involvement of The Collectors Club of Western Australia, the John Stringer Prize connects locally based artists with collectors, thus contributing to the vibrancy and economic viability of the Western Australian art market.
The Prize celebrates the memory of John Stringer who passed away in 2007 aged 70. The Prize honours John's life and the legacy of his contribution to local visual arts and culture. In keeping with John's passionate devotion to the arts, and his wish to see greater patronage of local talent, the Prize is intended to encourage and support Western Australian artists.
Photo credit: Fairfax Media via Getty Images/Quote from obituary, SMH 27 November 2007.